Lucie and Yvon, two truly passionate artists!
Lucie Arseno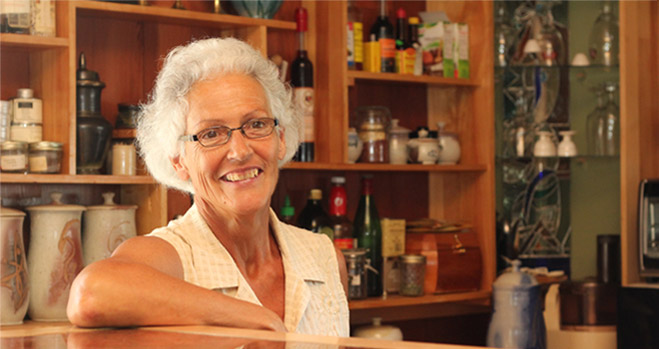 My passion, a gift from Mother nature…
Having been raised in the countryside, the earth has shown me how nature can inspire creativity and talent. I have therefore tried to integrate nature's shapes, colours and inherent beauty into my artwork.
Some background informations
I began my art career by apprehending nature's colours in my paintings, trying to capture the richness and depth of its shapes and movements. As the years went by, I learned to develop and artistic curiosity and therefore became interested in many different artforms. I was lucky enough to learn the art of engraving, produced sculptures in bronze and wood and also discover the art of stained glass. Finally, in 1986, I spent a few years in Bornes (France) in order to learn the techniques of pottery and ceramics.
These trips and discoveries encouraged me to undertake a professional degree in ceramics in Quebec city in order to properly master the complexities of ceramic gaz cooking which is now one of La Petite École du Rang's unique skills.
As a result of all these experiences, I can truly admit to being a child of nature, with the earth as my principal mean of inspiration and expression. I try my hardest to keep an open mind and to insert new and modern effects to my artwork, incorporating new metal or materials for example. Such challenges enable artists like myself to innovate and grow.
Yvon Leclerc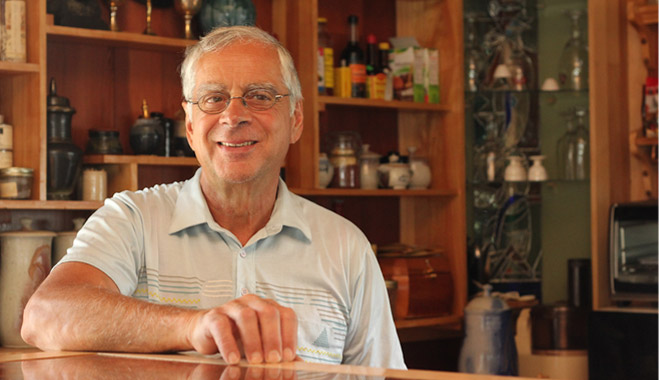 A passion for colour rooted in my childhood…
Born and raised in my grandmother's countryside cottage, I spent most of my days outside, enjoying the sun and the discovering the specificities of our garden: the colours, the geometrics and the effects of lights and shadows. These tools helped me to create unique artwork where I would always play with light and colours, whether it be on a canvas, on clay or through mastering the art of glazing. In the end, the earth and the richness of its colours is my number one source of inspiration, and I have tried to respect and honour its beauty both in my art and in my everyday life.
In regard to my training, I have specialised myself in the art of classical ceramics and raku ceramics, but I do enjoy painting and drawing as I believe art has no limits. Having had the chance to spend several years in Bornes (France), I know for a fact that diversity and innovation can benefit our personal apprenticeship and help us become better artists.
Even today, at La Petite École du Rang's workshop, I try to incorporate this philosophy in my work where Lucie and I combine our talents and techniques in order to produce unique and original artwork. Pigments, colours and the complexity of light continue to motivate and challenge me, and I hope that their intricate nature is well represented in my own craft.